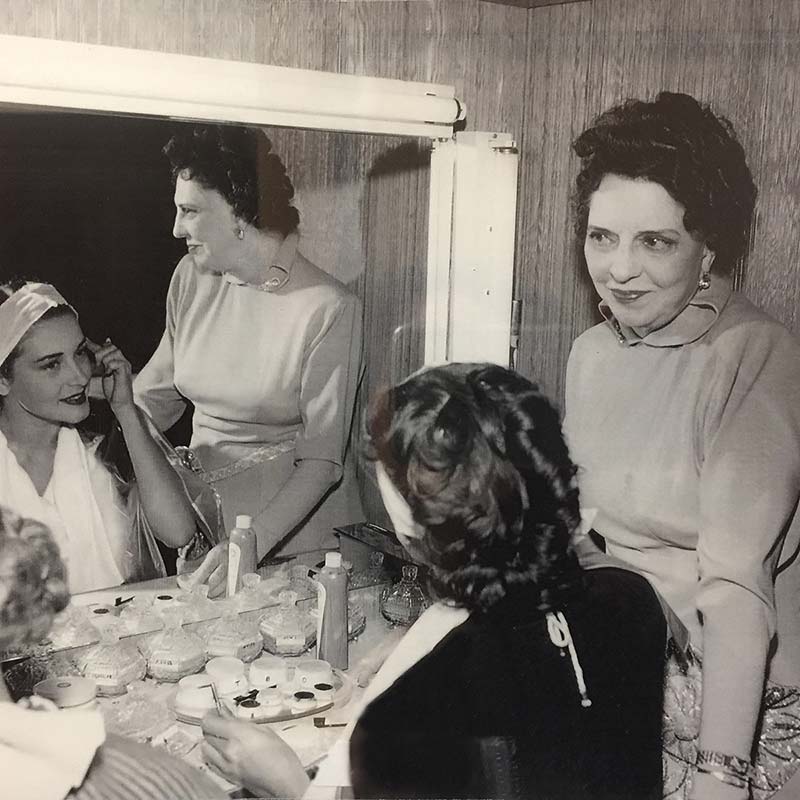 Welcome to Merle Norman Cosmetic Studio Winchester, VA
In the late 1920s, Merle Nethercutt Norman began sharing her own skin care products with family and friends. This original concept gave rise to the well-known and much replicated phrase "Try Before You Buy." Merle Norman is also known for creating the "Before and After" makeover.

Today, the Merle Norman Cosmetic Studio in Winchester, VA helps women achieve their skincare goals by offering quality skincare products and spa services. We carry the full line of Merle Norman Cosmetics & Skin Care products. Additional services include facials, waxing, nail services, and a full-service hair salon. We want you to look your best, and feel your best!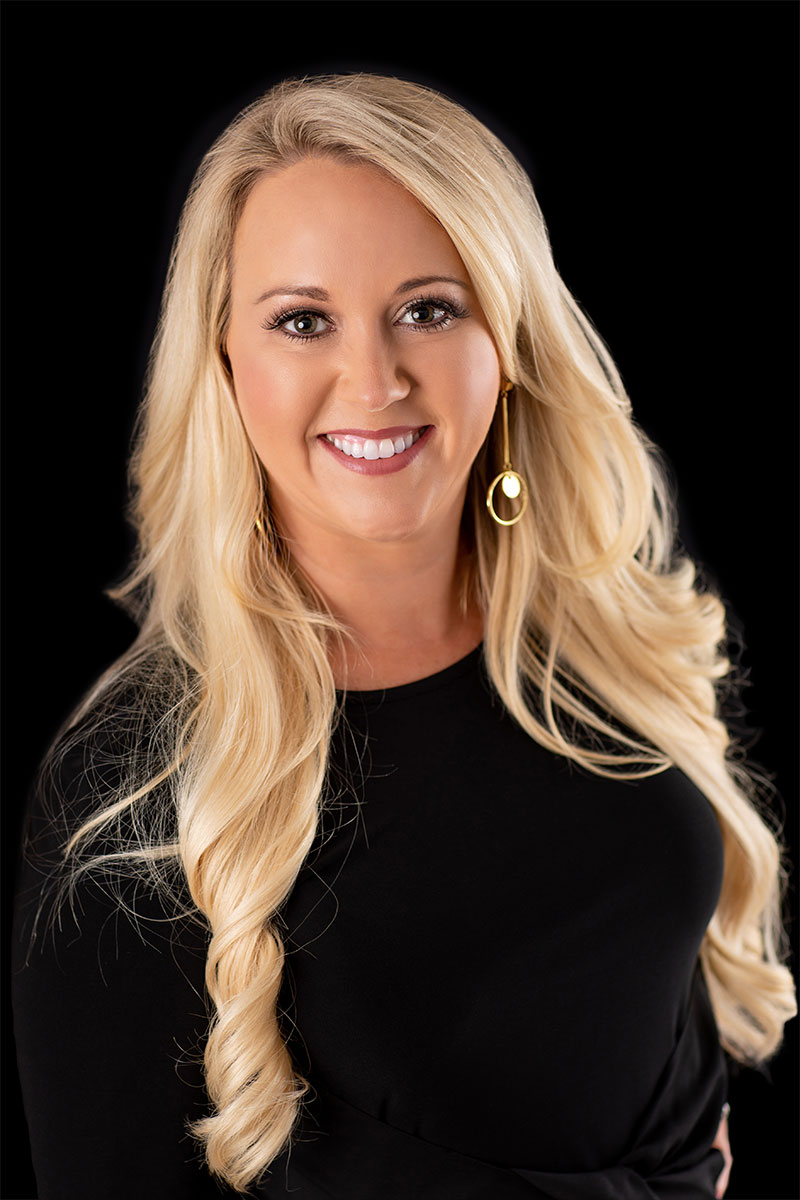 Amy Lewis Owner
Amy Lewis is the owner of Merle Norman in Winchester, VA. Amy started her first business in 2011 running her own insurance agency. After a total of twenty years in the insurance industry, she wanted to pursue her passion for skincare and cosmetics. In February 2020, she took over ownership of Merle Norman Cosmetic Studio and Day Spa in Winchester, VA.

Amy specializes in makeup artistry and skincare solutions. She is dedicated to helping her clients find the best skincare solutions to fit their needs. From express makeovers to bridal glam, Amy can create a look that best suits each individual.

She believes in making people feel beautiful from the inside out and sharing the knowledge of an ever-changing industry. Amy is driven by seeing a woman's confidence level rise when they feel good about the way they look.



Meet ourSkincare & Spa Team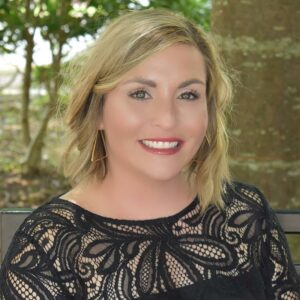 Jessica Cain
Nail Tech • Beauty Consultant Ericd L.
12:22 22 Oct 23
Greatest thanks to Dr ukabuo for his herbal drugs that he prepared for me and when i start using it in just 2weeks i was completely cured and that ended my HERPES SIMPLEX 1&2 DISEASE i am so happy and grateful to Dr ukabuo. after reading about him on a testimony of Jason Cash on a blogger. i knew suddenly Dr ukabuo was the right Doctor to cure my HERPES SIMPLEX 1&2 DISEASE. i discuss with Dr ukabuo and he prepared a herbal medicine for me and when it got sent to me in south Korean . i used the herbal medicine and 2weeks and i went to check up again. after 15years of suffering from HERPES SIMPLEX 1&2 at last i am smiling once again. Dr ukabuo also has remedy to others disease like COLD SORES,HIV/AIDS,DIABETES.CANCER,HIGH BLOOD PRESSURE AND MANY MORE. I oblige everyone to contact this powerful herbalist Dr ukabuo and be free from your suffering. contact his WhatsApp line: https://www.facebook.com/drukabuo/ wa.me/2348115751879 or his earth not https://wa.link/as76by Nelly B.
23:11 14 Mar 23
I have been going through the internet to know the Legit trading platform to invest with, I came across Mrs Alexander Melissa her company is the best ever they're reliable, they give their investors the best trading strategies and signals.
I started with minimum of $700 a Week later I was credited $8,550.
Contact her Via
WhatsApp:+1 (210) 628 9394
E-mail: alexandermelissa800@gmail.com Davids W.
00:33 01 Oct 22
Great company, Great investors, it's only when a company serves her investors with truthfulness and reliability that it may produce great investors.
This awesome company has been making thousands of people millionaires every year according to the company's info.
At first I doubted, but at a point I decided to give them a trial and here I am now sharing my testimony.
You too can benefit from this same company from anywhere around the world, you only have to contact one of the company manager person like Mrs lilian wilson to help you grow your investment capital within a week, contact her via whatsapp number: +12485090477 or Email: lilianwilson220@gmail.com Jess Fox J.
15:55 12 Dec 21
Yesterday I went in for the first time and left feeling so satisfied ☺️ I bought foundation and eyeliner but also brought home samples for cleanser, moisturizer, and primer. My face has never glowed this much and I am super happy with the products so far! I planned on coming back! 😍 Georgia C.
16:19 21 Mar 21
I have fallen in love with these products. Amy took the time to help me pick products that would be best for me. I left there feeling and looking great!! I'll definitely be a regular customer!! Diane M.
14:09 13 Feb 21
Thank you to staff at Merle Norman Studio Winchester especially my awesome stylist Jenni Baker. I became ill during my appointment and the staff and fellow clients went above and beyond to assist me. Not only does this salon provide premium salon services, the staff are caring, wonderful people. 🙏💖💕 Mariah D.
23:00 07 Nov 20
Went in today for a makeover/girls day with my best friend. Jessica was absolutely amazing and did a fantastic job. She answered all my questions and had patience with me while I asked them. Definitely going back to get product. Ashley N.
23:02 11 Jun 20
Went today for a pedi and brow wax and the service was so fast and such a relaxing atmosphere! Thank you ladies for the great service! 💕 Franzi C.
13:24 05 Jun 20
Amy at Merle Norman Cosmetic Studio Winchester recently provided makeup for a styled shoot at Belle Grove. To say she knocked it out of the park would be understatement. We wanted classic, timeless, and elegant to go along with our wedding gown and the venue and she provided an enhanced look that fit perfectly. I would highly recommend Amy!

Here is a link to some of the photos from the styled shoot, Franzi of Franzi Lee Photography

https://www.franzileephotography.com/weddings/belle-grove-plantation-editorial-shoot-middletown-virginia/ Beth B.
22:51 14 Apr 20
Due to the circumstances and not being able to visit my mom for her birthday, Amy was very accommodating and able to send my mom a gift card and I paid over the phone! She absolutely loved her gift! 🌺🌸🌼
Next Reviews

Louisa Gainer B.
23:32 03 Jun 23
Excellent Service! Great products

Mary Lou T.
18:24 03 May 23
Great pedicure. Jessica does a great job


Amanda R.
19:48 22 Jul 22
Love this location for the awesome makeup and skincare products! The ladies who work here are knowledgeable and friendly! Highly recommend!

Barbara P.
17:42 25 Jan 22
These girls are WONDERFUL, I surprised my Mom with a spa day for her Birthday, and they absolutely made her feel like a Queen for the entire day,they went above and beyond to make her day absolutely PERFECT, they even sang Happy birthday to her ,she got a complete makeover and she looked stunningly beautiful, I can't thank these girls enough on how they made my Mom's birthday, the best one ever

Beverley C.
13:04 28 Jun 21
Great facials and top notch customer service! I highly recommend shopping here for skin care and makeup.


Kathryn A.
14:56 22 May 21
Simply the BEST! From pre-wedding facials and nails to on-site wedding makeup, the Merle Norman team knocked it out of the park!

Sarah F.
17:39 06 May 21
Ladies night was a success! And we'll be doing it again! Amy was so organized and thorough. 6 women with different skin types and makeup desires is enough to make a person dizzy. Not Amy! She catered to each of us and made us feel special! Not to mention beautiful. I was lucky enough to have Amy do my makeup and it was flawlessly beautiful. I felt like a queen and so did all the other ladies! Thank you soooooo much.Pedis next!

Morgan H.
19:14 29 Apr 21
Fantastic customer service... both accommodating & knowledgeable!!! Will be going back in the near future!!!

Stephanie T.
23:06 21 Mar 21
My friends and I were wanting to freshen up our everyday makeup routine. We went to Merle Norman for the Girls Night experience. We had an amazing time. Amy did a great job showing us the latest techniques in makeup application and colors. I highly recommend this experience.


Katie L.
17:51 21 Mar 21
Amy was amazing. I enjoyed getting pampered and finding all the right products that go with my skin tone.



Penny C.
19:55 05 Mar 21
Alway have great experience with Jessica. She does amazing nails. The whole staff is so friendly and always willing to help. Amy the owner is amazing. Great place for nails, hair, makeup and spa treatments.

jennifer W.
13:49 03 Mar 21
My first time visiting & had a wonderful experience! Enjoyed excellent customer service! Love all products that I used to do a make over & will be going back for all my purchases! Amy was Fabulous!!!

Shelley W.
02:43 28 Feb 21
Amy did an amazing job. My skin looks and feels great! The makeup looked amazing! Highly recommend Merle Norman and you have to see Amy!!! She did the best job!!

Sharon H.
20:13 05 Sep 20
Had a great morning with Amy. She did wonders with the products and shared great tips. I loved them all and will be sharing my experience with my friends!

Mary W.
17:20 16 Jul 20
Great service,they follow all the new rules!!!

Roy T.
19:48 08 Jul 20
Very helpful and great servicemy wife is very happy !Thanks Amy !

christy M.
21:24 28 May 20
I had a wonderful pedicure with Jessica! A shout out to Amy and Jessica for always color matching and recommending products to meet my skin needs. I have loved all my products. Love the loose mineral powder and illuminating foundation.

Danna K.
05:36 22 Mar 20
I highly recommend Merle Norman, I went in to get recommendations for their skincare products for my face. Due to my lack of knowledge, Amy was very patient and educated me as to what the steps are for proper skincare treatment. My face is so hydrated and has never felt so soft & smooth like it does now. AMY IS AWESOME!!!

Shelby C.
12:40 26 Feb 20
I highly recommend Merle Norman. Been wearing this for 41 years and wouldn't wear anything else. I rated this one 4 stars due to the fact that they often do not have my product in stock and have to order it. I've learned to go in about a month before I think I need the product so there is enough time to order it before I run out.

runs with S.
18:58 23 Jul 19
Clean place with professional and fun ladies! Best spot in town for nails.

Sean F.
04:27 06 Jun 19
Taylor is the best!

Jodie G.
08:15 30 May 19
meet the owner of this place at a local mediumship event. Her and myself were both standing outside after the event and she just started to chat with me about my reading. Threw our conversation I realized she was the new owner of my favorite make up Merle Norman. A few weeks later I went in to visit and get some products. She immediately knew me and helped me pick my new face make up. She also showed me her entire establishments. It's up to date in chic decor, exceptionally clean, and the staff is all very friendly. I will definitely only purchase my products from this location moving forward. Thank you for welcoming me and helping me get back to the best make up ever for my horrible skin. Looking forward to doing many many years if business with you.
Next Reviews